An artist of commissioned portraits and contemporary paintings                                 
Jackie Whall has had a passion for art for as long as she can remember.
Her main area of interest lies in capturing the likeness of living creatures, whether human or animal,
with a sprinkling of flora and fauna to provide variety.
She is able to work in multiple media with a range of techniques, including subtle portraits/figures in
pencil, floral watercolours, animals and humans in pastel and vivid figures in acrylic – all depending
on the effect required.
She is happy to work to commission on any subject, all you need for a portrait is a good quality
photograph which captures the character of your loved one(s) and Jackie can do the rest.
Contact Jackie to discuss your requirements without obligation.
Specialist Risk Management & Insurance Broking service for your Business.
We offer a free initial consultation reviewing your risk from Employment, Health & Safety,
Business assets and Liabilities which will  help you identify potential cost savings and
ensure you have the right coverage for all your business activities.
We have expertise in a wide range of solutions including Property Insurance, Liability Insurance,
Motor Fleet, Solicitors Professional Indemnity and other Professional Indemnity Insurance,
Construction Insurance and Recycling Insurance.
We will be happy to talk with you, so please feel free to give us a call.
Signs and More since '84  
established in 1984 Classic Lines Plus Signs has been supplying Quality Signs
and Vehicle liveries to local business, national chains and franchises for thirty years
We have a complete in house design through to completion service on signs, display, exhibition and promotional  products and are able to offer a one stop shop.
All of our products and associated services can be seen in our showroom on Hermitage Way in Mansfield.
Gary Collins
Owner of Collins Carpets and flooring
Main Contact: Gary Collins
Telephone: 01623 794438
Mobile: 07860 431203
Fax: 01623 794438
email: collinscarpets47@email.com
Offering all types of contract and domestic flooring

We offer a free consultancy and sampling service and advice without obligation.

It's not every day you buy flooring, so get the right advice!
Collins Carpets and Floorings (established in 1978).
Harvest Associates Ltd is a company of
Independent Financial Advisers based in the South Yorkshire
and North Derbyshire areas but offering our services nationwide.
We provide a bespoke service to individuals and businesses, advising on all aspects of financial planning via our team of advisers who have an average of 18 years experience in financial services.
Our independence means that we are free to advise you on all of the financial products available, enabling us to find the products which best suits your individual needs and objectives.
Paul Griffiths
partner at Hepworth Griffiths
Main Contact: Paul griffiths
Telephone: 01777 708751
Fax: 01777 860441
email: info@hepworthgriffiths.co.uk
website: http://www.hepworthgriffiths.co.uk/
The partners are John Hepworth and Paul Griffiths and both have extensive experience in business and taxation matters. Both partners have lived in the area for over 25 years and are well known in the business community.
Jon has been supplying photocopiers to businesses for over 30 years. Quite confidently he can say that there can't be many more as experienced as Jon, not only in the East Midlands but nationally. He has worked for some of the worlds largest companies like Canon, Ricoh and Xerox. Jon will always give good advice without any cost or obligation.
Matt Waslter
North Notts Health
Main Contact: Matt Walster
Telephone: 01623 860012
Mobile: 07921 044 665
email: info@northnottshealth.co.uk
website: www.northnottshealth.co.uk/
Matt Walster established the business in 2011, when after working with other companies, he decided that a multidisciplinary approach to his clinic would most benefit his patients. As an osteopath he would not be able to mix together osteopathic approaches with traditional Chinese medicine acupuncture, both of which he studied at degree level, so he registered as an Osteomyologist, which encourages a multidisciplinary patient centred approach, rather then the treatment of a condition. He has had a lot of success with addressing some more complex patients whose pain could be considered to have a psychosomatic component, linked with stress and anxiety rather than solely bio mechanical.
Business to Business Telemarketing in Nottinghamshire.
Based in Newark, Nottinghamshire and sharing the office with their sister business MDS Motorcycle Courier Service, MDS teleservices are a well established telemarketing team. Specialising in:-
Business to business telemarketing,
Relationship building,
Lead  generation and awareness development,
Telephone canvassing,
Data cleansing,
Market  research,
Appointment making,
We have a wealth of telemarketing experience in a wide variety of industries.
After learning the basics of your business we will cold call new prospects and, if required, contact established clients, to build and expand your client base.
Working with you as part of your team and contacting potential clients direct by telephone, we will build customer awareness about your business and the services that you provide. In this way we can develop ongoing relationships with prospective new clients and help to generate more enquiries and orders.
This unique telemarketing service can be tailored to suit your individual requirement and contracts can be either short or long term. We do not tie you to a fixed term, but do give you the benefits of an experienced telemarketing person – without the cost of employing and training full-time telephone canvassing staff.
Pamela Hardy
IT men Worksop
Main Contact: Pamela Hardy
Telephone: 01909 512196
Email:pam@itmen.co.uk
Web:http://www.it-men.co.uk/
Are you looking for support on your IT System?
Don't let it be a struggle!
We can offer different levels of support to suit you individual needs and budget.
Also we offer different services which can make sure that your system is up to date and running smoothly.
A Nottinghamshire (UK) based Fire Safety Consultancy, consisting of a group of experienced, retired (UK Fire Service) Fire Safety Officers, now providing independent Fire Safety consultation services.
We will act as your representative in all Fire Safety issues in the UK or Abroad.
We provide a professional service at cost effective, competitive prices.
We are available 24/7.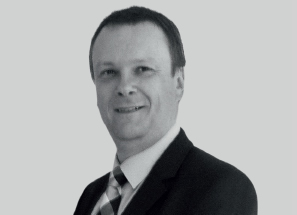 We cover various areas of law from housing and property including commercial, family, crime, wills, probate and trusts. The firm has recently expanded to include company work, employment law, and landlord and tenant work, again both for businesses and individuals.
We can advise you on your matter, assist you throughout the process, making the correct applications and filing defences for example, and represent you in court or tribunal. Of course, we would also like to work with you advising on the necessary steps to avoid a legal dispute and in protecting your position, giving you the confidence and peace of mind to get on with your business and get on with your life.
Andy Maile
Independent Distributor at Untility Warehouse
Andy Maile
Utility Warehouse
The Discount Club
Authorised Distributor
07779 227 108
adm.info@uwclub.net
everything2gain.online
nothing2lose.online
HOUSEHOLD BUDGETING MADE EASY
With Utility Warehouse, all your essential utility services come on just one monthly bill, which makes life so much simpler! It's easier to budget and you have just one number to call should you have any queries.
Earn CashBack on all your shopping at leading participating retailers, including Sainsbury's, M&S, Boots, Argos, B&Q, River Island, Topshop, Toys-R-Us, and many more. CashBack is in addition to any sale prices, coupons or special offers in-store or online. CashBack appears as a credit on your monthly Utility Warehouse monthly utility bill.
These are just two of the ways they can help you, contact Andy and he will help you find the best solutions for your needs.
Richard Anthony
Fire & Security Alarm Design & Installation Services
Richard Anthony, Director
Digitech Fire & Security Ltd is a family owned business based in north Nottinghamshire supplying and installing Intruder alarms, CCTV in homes & businesses all over the UK. At Digitech Fire and Security Ltd we have over 20 years of experience in the security systems industry covering every aspect from residential, retail, small business, and commercial to industrial units. Resulting in a wealth of experience from system design leading to installation, service and maintenance in the electronic security business. Having provided an installation service to a national security company you can rest assured your security is in safe hands with Digitech Fire and Security.