Ashley Ankrett
Digital Developer
Looks ok is a local website and mobile app design company offering affordable packages to get businesses online, we also build bespoke software applications.
Richard Anthony
Fire & Security Alarm Design & Installation Services
Digitech Fire & Security Ltd is a family owned business based in north Nottinghamshire supplying and installing Intruder alarms, CCTV in homes & businesses all over the UK. At Digitech Fire and Security Ltd we have over 20 years of experience in the security systems industry covering every aspect from residential, retail, small business, and commercial to industrial units. Resulting in a wealth of experience from system design leading to installation, service and maintenance in the electronic security business. Having provided an installation service to a national security company you can rest assured your security is in safe hands with Digitech Fire and Security.
Simon Baker
Senior Consultant at Centric Rail
Bid, Commercial and Project Services
Our goal is to increase the profit margin of your business.
We realise improvements by three main approaches:
Increasing revenue by the provision of bidding support services
Costs reduction through commercial acumen and the elimination of waste
Implementation of risk mitigation for existing and future projects
Our expertise is within the manufacturing and service sectors, for both rail and non-rail related businesses.  We have extensive knowledge across a wide range of business disciplines, where we seek to optimise processes and improve the effectiveness of teams and individuals. 
We listen, quantify and provide solutions in a controlled manner while developing your inhouse capability for the future. Our pragmatic approach is collaborative, and our interactions will add value to your business.
Please do not hesitate to contact us; we look forward to the opportunity of supporting your business.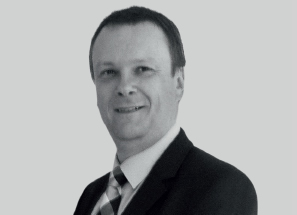 Ian Clay
Director at Walker Solicitors
We cover various areas of law from housing and property including commercial, family, crime, wills, probate and trusts. The firm has recently expanded to include company work, employment law, and landlord and tenant work, again both for businesses and individuals.
We can advise you on your matter, assist you throughout the process, making the correct applications and filing defences for example, and represent you in court or tribunal. Of course, we would also like to work with you advising on the necessary steps to avoid a legal dispute and in protecting your position, giving you the confidence and peace of mind to get on with your business and get on with your life.
Peter Colman
MD of classic prints
Classic Print is a commercial printer based in Mansfield, Nottinghamshire specialising in wide and narrow format printed products supplying
PVC Banners
Signs 
Vehicle Graphics
Flags
Exhibition & Display Products
Roller Banners
Stickers & Labels
Business Cards
Leaflets
Engraving
T-Shirt Printing
Printed Bags
and lots more
Call us to make an appointment to view our excellent product showroom.
Paul Evans
Insurance Broker at Butler Evans
Specialist Risk Management & Insurance Broking service for your Business.
We offer a free initial consultation reviewing your risk from Employment, Health & Safety,
Business assets and Liabilities which will  help you identify potential cost savings and
ensure you have the right coverage for all your business activities.
We have expertise in a wide range of solutions including Property Insurance, Liability Insurance,
Motor Fleet, Solicitors Professional Indemnity and other Professional Indemnity Insurance,
Construction Insurance and Recycling Insurance.
We will be happy to talk with you, so please feel free to give us a call.
Paul Griffiths
Partner at Hepworth Griffiths
The partners are John Hepworth and Paul Griffiths and both have extensive experience in business and taxation matters. Both partners have lived in the area for over 25 years and are well known in the business community.
Pamela Hardy
IT men Worksop
Are you looking for support on your IT System?
Don't let it be a struggle!
We can offer different levels of support to suit you individual needs and budget.
Also we offer different services which can make sure that your system is up to date and running smoothly.
Dean Hutchinson
Owner of Heads for Business
We help professionals to perform better in their business.
We do this by delivering a unique combination of skills, experience and technology from a team formed to provide all you need to succeed.
Business problem solving is an art as well as a science and the insights that can be gained by using one of our expert coaches will demonstrate that a previously unconsidered solution may be just what is needed. 
Our meaningful fact finding process followed by practical and effective strategies to get you what you want from your business, means that you will benefit from meeting experts who can guide you along the paths you wish to follow.
Andy Maile
Independent Distributor at Utility Warehouse
Andy Maile
Utility Warehouse
The Discount Club
Authorised Distributor
07779 227 108
Email: andy.2007@uwclub.net
everything2gain.online
nothing2lose.online
The benefits of Discount Club membership:
Award-winning customer service
All of your services on one monthly statement – simple, convenient and easier to budget
Guaranteed savings on gas and electricity – compared to the average of the cheapest non-contract tariffs from the 'Big 6' suppliers
The 'Big 6' are SSE, EDF, Scottish Power, E.ON, npower, and British Gas. Savings and Guarantee are based on payment by direct debit with e-billing for typical household consumption of 3,100 kWh electricity and 12,500kWh gas, including dual-fuel discounts. When any changes to competitors' relevant variable tariffs are announced, the Utility Warehouse will adjust their own tariffs to ensure they comply with the Guarantee within a maximum of 90 days.
£200 to help you switch – when you switch your Home Phone, Broadband, Mobile and Energy to Utility Warehouse, they'll give you up to £200 towards any termination fees you have to pay your current telephony and broadband providers.
Up to £200 to help you switch is available to (i) owner-occupiers who take a Double Gold or Gold Talk (ie. taking Home Phone, Broadband and Mobile) bundle and (ii) Double Gold tenants who are at least 30 years old and who have a Smart Meter installed by us at their property. Utility Warehouse will reimburse up to £200 (in total) of early termination fees you are charged by your current Home Phone, Broadband, Mobile or Energy suppliers. For full details, see the Utility Warehouse website.
The UK's most generous CashBack card – Save 1% everywhere, up to £120 CashBack per year, by shopping with the CashBack card. Plus save 3% to 7% unlimited CashBack on your shopping at over 50 top retailers. CashBack is automatically credited on your Utility Warehouse monthly utility bill. 
Refer a friend and get shopping vouchers
The UK's cheapest online shopping – find the cheapest price for any item with Utility Warehouse's exclusive search engine, 'Findmethecheapest'
CashBack and savings at over 2,000 online retailers
Bill Protector – £10,000 of accidental death cover and up to six months payment of your utility bills (up to £150 per month) if you are unable to work through no fault of your own, for an optional monthly payment of just £2
Freephone customer service support
For full details of Utility Warehouse customer benefits see Utility Warehouse residential web site.  @ www.everything2gain.online
Please contact Andy directly using the details below and he will help you find the best solutions for your needs.
Kim Parkes
Owner of Pheonix fire safety group
A Nottinghamshire (UK) based Fire Safety Consultancy, consisting of a group of experienced, retired (UK Fire Service) Fire Safety Officers, now providing independent Fire Safety consultation services.
We will act as your representative in all Fire Safety issues in the UK or Abroad.
We provide a professional service at cost effective, competitive prices.
We are available 24/7.
Jackie Whall
Freelance Artist
An artist of commissioned portraits and contemporary paintings

Jackie Whall has had a passion for art for as long as she can remember.
Her main area of interest lies in portraiture and figure painting using pencils or oils.
More recently she has been exploring still life, painted in oils using a traditional method.
She is happy to work to commission; all you need for a portrait is a good quality
photograph which captures the character of your loved one(s) and Jackie can do the rest.
She also takes adult classes, mostly in oils and is available to book for demonstrations, workshops and private lessons.
Contact Jackie to discuss your requirements without obligation.
Jon Yarwood
Jon Yarwood Office Supplies
Jon has been supplying photocopiers to businesses for over 30 years. Quite confidently he can say that there can't be many more as experienced as Jon, not only in the East Midlands but nationally. He has worked for some of the worlds largest companies like Canon, Ricoh and Xerox. Jon will always give good advice without any cost or obligation.
Darren Fox
Independant Financial Advisor
Harvest Associates Ltd is a company of Independent Financial Advisers based in the South Yorkshire and North Derbyshire areas but offering our services nationwide.
We provide a bespoke service to individuals and businesses, advising on all aspects of financial planning via our team of advisers who have an average of 18 years experience in financial services.
Our independence means that we are free to advise you on all of the financial products available, enabling us to find the products which best suits your individual needs and objectives.
Matt Walster
North Notts Health
Main Contact: Matt Walster
Telephone: 01623 860012
Mobile: 07921 044 665
email: info@northnottshealth.co.uk
website: www.northnottshealth.co.uk/
Matt Walster established the business in 2011, when after working with other companies, he decided that a multidisciplinary approach to his clinic would most benefit his patients. As an osteopath he would not be able to mix together osteopathic approaches with traditional Chinese medicine acupuncture, both of which he studied at degree level, so he registered as an Osteomyologist, which encourages a multidisciplinary patient centred approach, rather then the treatment of a condition. He has had a lot of success with addressing some more complex patients whose pain could be considered to have a psychosomatic component, linked with stress and anxiety rather than solely bio mechanical.